Admission Ongoing
Interviews for all classes will be held on Saturday 16th September  2023. For clarification reach us at Tel: 0741 138719 / 0756 908733 / 0710 913242 Email: info@waridischool.ac.ke
---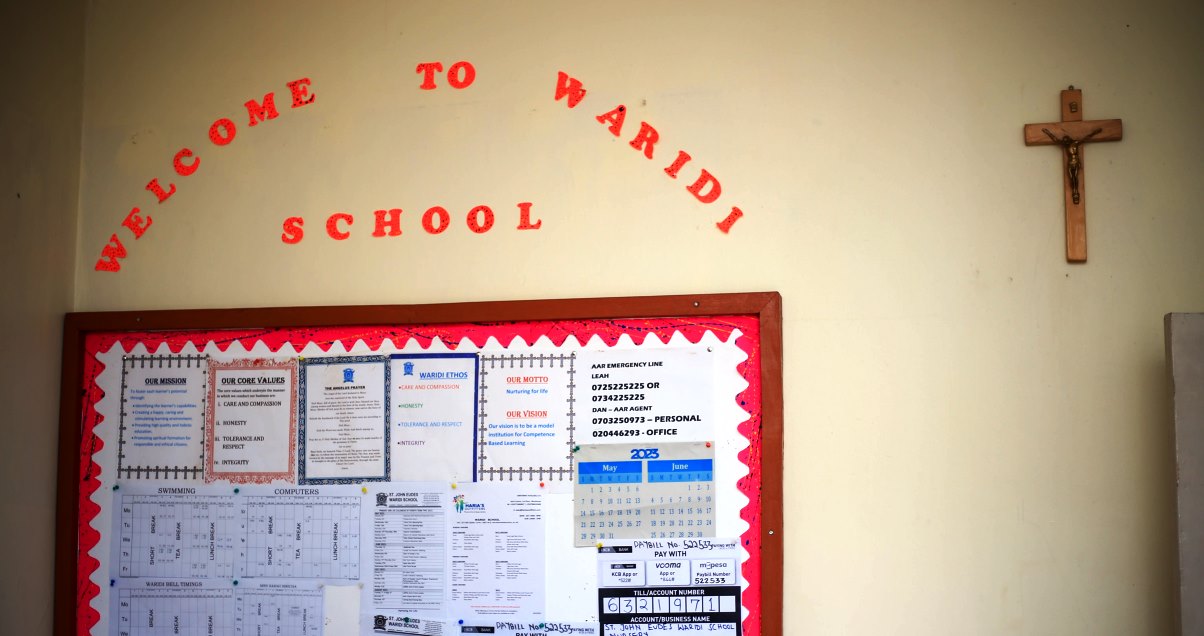 Admission is based solely on merit and the School does not discriminate in admissions on nationality, race, tribe, ethnic origin or religion. Parents of learners with non-Kenyan nationalities must show a valid residence permit, and obtain a student pass for their child to be enrolled at the School.
All prospective learners are expected to be conversant in English, have good numerical literacy, show academic aptitude and interest in co-curricular/sporting activities, and have a positive record of behavior both in and outside the classroom.
---
Grade One Entry
In September each year, Waridi School admits approximately 60 learners into Grade 1, aged 5.0 to 6.5 years. Preference is given to learners from the Waridi Day Nursery School Nairobi, where the Montessori curriculum is followed.
Learners from the Nursery School receive admission to the Primary School if they have been at the nursery School and graduated (PP1 & PP2 class) and they receive a recommendation for admission from the Head-teacher of the Nursery School. A small number of learners are also admitted from various other nursery schools. For these learners, selection is based on performance on entry level assessments and evaluations with the learners and parents.
---
Transfer from other schools
For admission into other grades/classes, an applicant is required to sit an entrance test. An evaluation will also be held with the learner and sometimes with parents. Past reports from previous schools are taken into consideration for admission.
---
Admission Process
Apply online – You can use the online application portal to apply.
Evaluation – Upon receipt of your child's details, we will invite your child for an evaluation.
Enrollment – When your child passes the evaluation and you have paid the admission fee, your child will be enrolled.
---